I created a poster and illustrations for Bryant Research. The client conducted a research project about our perceptions surrounding food and how those perceptions reveal what we think about a brand or person. Project created while working at Robin Easter Design. Photography by Maddie Lane, Props/Staging by Andi Allison. Illustrations, Staging, Concept and Design by Joyanna Hirst.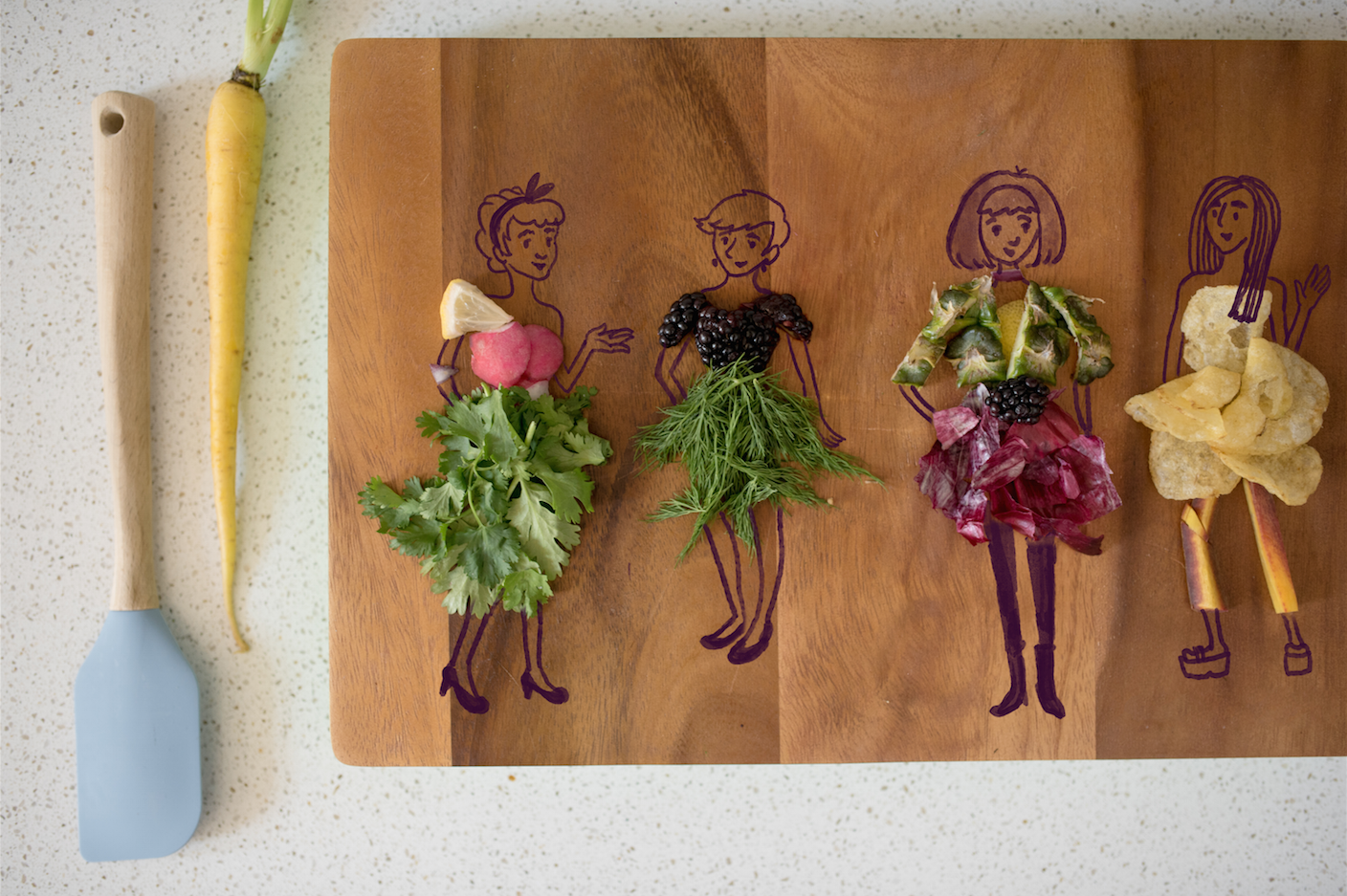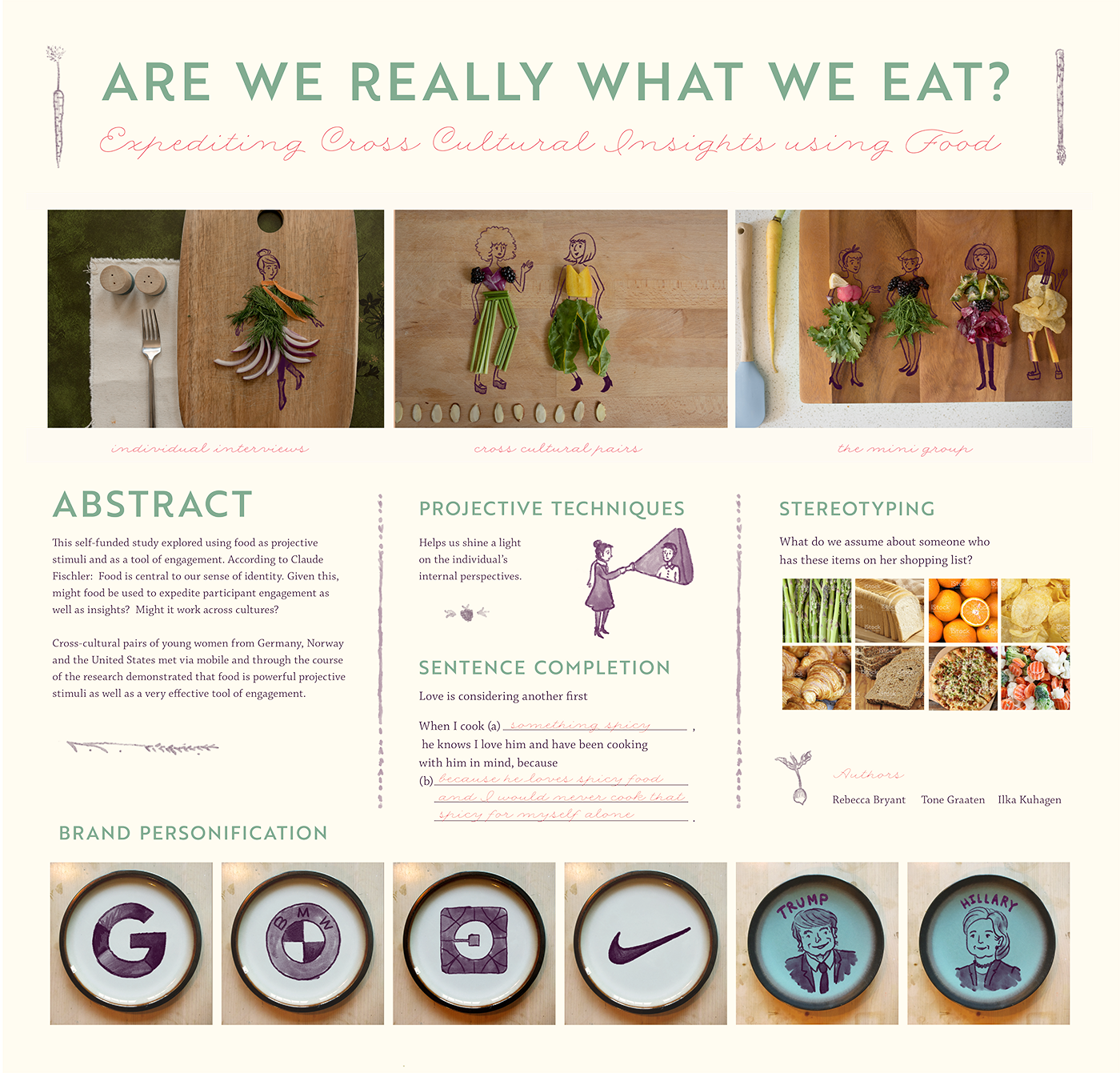 The idea :
Visually see the logo transform into food! 
The poster is interactive with sheets that flip up to reveal the brand and the associated food. The descriptions are the feedback collected during the research project. I created gifs that simulate the effect and could be posted to the client's social media outlets.