I created a website for Elizabeth Eason Architecture. The redesign was created to showcase the beauty of their projects. The images on the homepage swap out to show more about each project. Each of the project pages contains a section of related projects. I created this project at Robin Easter Design. The full project can be seen here: http://www.eearchitecture.com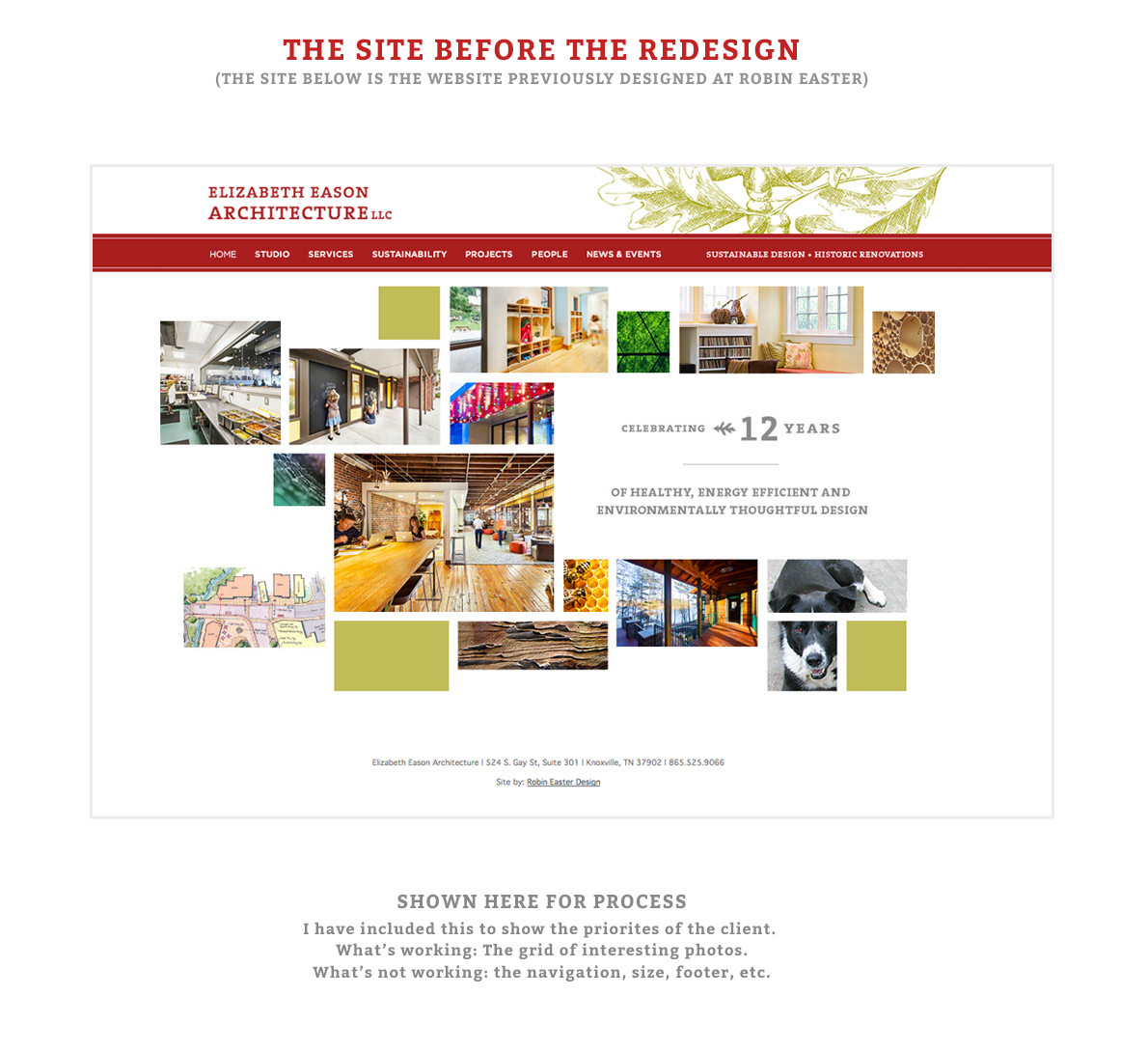 Above is the previous website. Below is the website I designed based on what was working with the previous design. I designed the homepage so that the client could choose which projects to feature. I created a flexible grid so that the client can use
either vertical or horizontal images.

Below is an example of a project page. This includes a summary of the project and the suggested projects that filter based on each project type. 

Responsive states: I wrote majority of the responsive states and typography styles for this design. I started with a framework for Wordpress that provided the base styles.